Our team

Ritika Narang
High School Diploma Turner Fenton Secondary School, Brampton, Ontario – 2002
B.A. Hons, Dean's List, York University, Toronto, Ontario – 2006
L.L.B., University of New Brunswick, Fredericton, New Brunswick – 2009
Admitted to Bar, Charlottetown, Prince Edward Island – 2010
Admitted to Bar, Toronto, Ontario – 2011
Member of the Law Society of Prince Edward Island since 2010
Member of the Law Society of Upper Canada since 2011
Ritika Narang has gained a reputation of being a strong and approachable lawyer. She represents clients in and out of court for Family Law and Civil Litigation matters. Ms. Narang is distinguished by the quality of services that she provides. She delivers excellent services and has a good reputation. She has zealous advocacy skills and professionalism in and out of the courtroom setting her apart from other lawyers. She has represented clients in court at conferences, motions, and trials.
She values her clients and strives to achieve the results that they want. She appreciates the value of keeping clear and frequent contact with clients and makes informative and regular reporting a priority. Vast majority of her client base are from referrals from past clients who praise her quality of work and fair billing practices.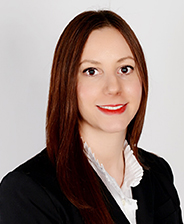 Daniela Cangelosi
LL.M. in Canadian Common Law, Osgoode Law School, Toronto, Ontario
LL.B., University of Kent
B.A. Hons, Law and Society, York University, Toronto, Ontario
After completing her articles at Narang Law, Daniela joined the firm as an associate lawyer. She is a dedicated professional with a passion for helping individuals find cordial solutions to problematic marriages, civil unions and domestic partnerships. Daniela graduated with Upper Second Class Honours distinction and has participated in Criminal Justice Project, where she advocated for individuals whose sentences were tainted by police misconduct. She is a member of the Peel Law Association and the Law Society of Upper Canada. Her dedication towards her work is noteworthy and her commitment towards our clients is praiseworthy.
Daniela is a triplet and loves every opportunity to practice her French.
Sarita Narang
Sarita Narang is our office manager. She is skilled at supporting clients with their needs. She brings her life experiences and management skills to use by handling the internal and external affairs of Narang Law. She is friendly, energetic and approachable. She enjoys participating in community events, especially the ones geared towards women and children.
Mr Surjeet Bhatti
Mr Surjeet Bhatti has a professional background that is second to none. He has worked as a Senior Transport Pilot of Indian Air Force and has served in the rank of Air Commodore. He has held responsible appointments such as Flight Commander, Squadron Commander, Station Commander and Director of Space Applications at National Level. He was an advisor and public relations officer in a reputed Law Firm in Brampton. Currently, he is a Senior Advisor and Communicator at Narang Law. He brings his invaluable experience and guidance to Narang Law taking it to higher frontiers.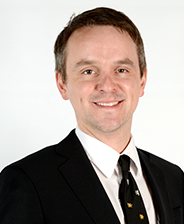 James Bennett
J.D., Bora Laskin Faculty of Law at Lakehead University, Thunder Bay, Ontario – 2017
B.A. Hons, Glendon College at York University, Toronto, Ontario – 2012
Certificate in Law and Social Thought, Glendon College at York University, Toronto, Ontario – 2012
James is a hard-working Articling Clerk at Narang Law. He served as a caseworker at the Lakehead Community Legal Aid Services Clinic, a Research Assistant for constitutional law related issues, and a Managing Editor of the Lakehead Law Journal. James brings his passion for family law, social justice, legal aid, and constitutional issues to Narang Law. He is an understanding and passionate professional for our clients.